Founded in 1955 by brothers Calvin & George Frelk, Northern Family Farms (formerly Northern Christmas Trees & Nursery) began as a wholesale Christmas tree company. Both brothers lived in Illinois and ran an additional operation there growing tomatoes and asparagus for Campbell Soup.
As both businesses grew, the Frelk brothers split the business in 1972. Cal and his wife Arlene took over the growing operation in Wisconsin and George and his family stayed in Illinois. In 1979, Cal and Arlene's daughter and son-in-law, Ginger and John Ahl, entered the business. They brought a fresh perspective to the farm. John saw the nursery industry as an opportunity to rapidly expand into other farming operations.
Northern was one of the first growers in the Midwest to plant trees pot-in-pot. With over two decades of experience, we are now one of the largest pot-in-pot producers in the Midwest utilizing drip irrigation and fertigation. Northern's nursery operates on over 400 acres and produces container grown shade, fruit and ornamental trees, hardy shrub roses, small fruits, shrubs, evergreens and perennials.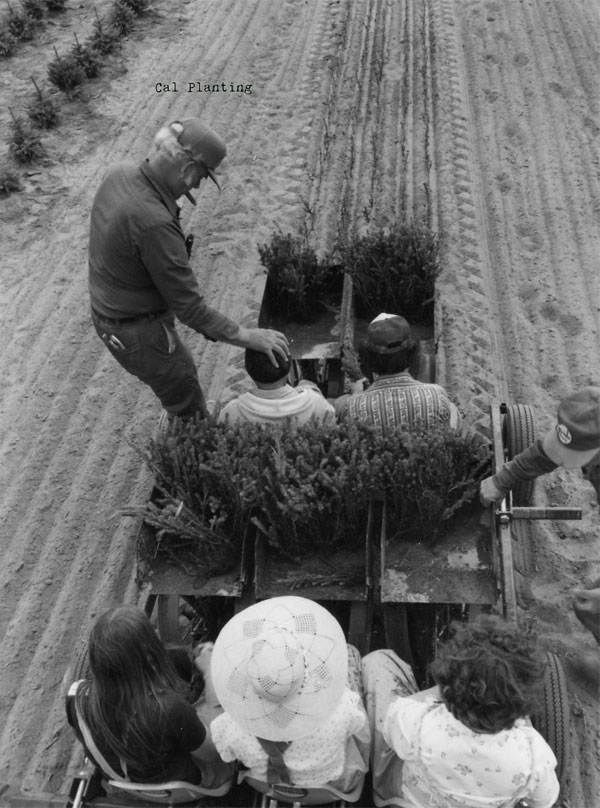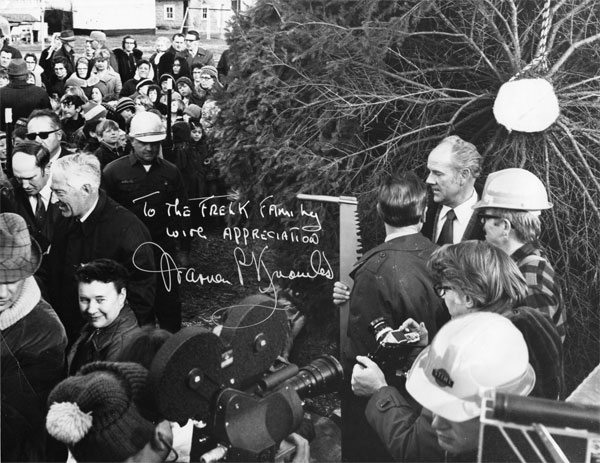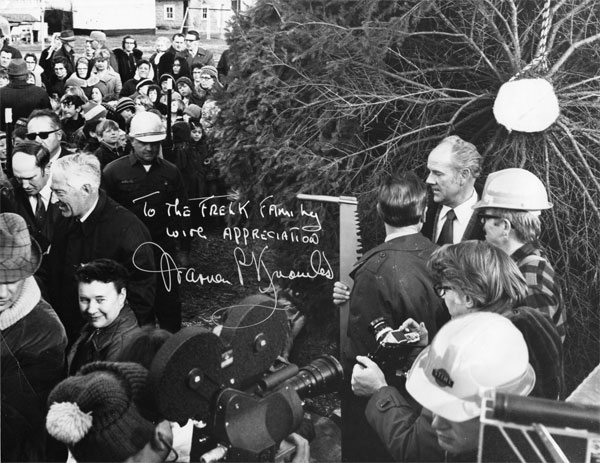 With over 60 years of growing experience, Northern is also Wisconsin's largest Christmas tree grower operating on over 7000 acres. The farm offers Fraser and Balsam Fir, Scotch and White Pine as well as wreaths, garland and related tree lot products.
As leaders in the industry, John Ahl was President of the Wisconsin Nurseryman's Association, Wisconsin Christmas Tree Producers Association and sat on the National Christmas Tree Association's Board of Directors.
Northern has earned many accolades for Grand Champion Christmas trees and has had the honor of providing a tree to the Blue Room at the White House as well as numerous trees to Governors of Wisconsin.
Northern remains a family owned business and has recently welcomed the 3rd generation with daughter, Ashley Ahl, in 2010 and son, Derek Ahl in 2012. We pride ourselves in treating our customers and employees like "family" and will continue this tradition with our future generations.
It is our goal at Northern Family Farms to be a leading supplier of high quality Nursery stock and Christmas trees while providing the best customer service possible. We invite you to join our Northern Family of satisfied customers and welcome your visit to tour our facilities.